Financial Services > Accountants and Auditors
Forgotten your username or password?
Email your enquiry

First Name *

Surname *

Phone Number *

Email *
How would you like us to contact you? * Phone
Email
Would you like to recieve our monthly updates? * Yes Please
No Thanks
Your Message *
Send
Prefer to call?
Cnr Dollery & Old Cleveland Rd
Capalaba, Qld 4157
Telephone 07 3245 996611 Montague St
Stones Corner, Qld 4120
Telephone 07 3847 9499
Home
About
People
News
Contact

Search
Client Login
Office details
2 Dollery Rd
Capalaba, Qld 4157
Telephone 07 3245 9966
Go to map
207 Logan Road
Woolloongabba, Qld 4102
Telephone 07 3245 9966
Go to map
Client Login
About
4Front is a progressive accounting and superannuation firm. We are dedicated to helping our clients grow, build wealth and secure long-term financial success.

Collectively our Partners have over 60 years industry experience in providing leading advice and services to business owners, individuals and families. We believe the key to our successful business relationships with our clients is founded on mutual trust and understanding.

Our team of qualified industry professionals stay at the forefront of business trends and advice. We tailor our services to meet our clients' individual or strategic business needs and ensure our focus is always on their success.

We are based in Brisbane, Queensland, with offices in Woolloongabba and Capalaba. We work with clients locally and nationally, extending our services across Australia's east coast.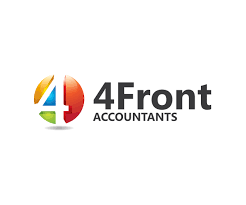 Details
Last Updated

20/Apr/2022

Contact

Leo Gontmakher

Email

Phone

(07) 3245 9966

Website

Address

2 Dollery Rd, Capalaba QLD 4157