Medical > Doctor and Medical Specialities
​At Colorectal SA we pride ourselves on providing the highest standard of patient-centered care for colorectal conditions.

Our five colorectal specialist surgeons: Andrew Hunter, Matthew Lawrence, Mark Lewis, Michelle Thomas and Tarik Sammour are all accredited by the Colorectal Surgical Society of Australia and New Zealand (CSSANZ) and are Fellows of the Royal Australasian College of Surgeons (RACS). They also all have public hospital appointments at the Royal Adelaide Hospital, working closely together on a daily basis, creating a highly collegiate environment at both sites.

Having trained in the foremost medical centers in the world, you can be confident in our clinicians' ability to provide the highest level of skill and expertise in caring for your colorectal health.​​
The practice offers a comprehensive range of outpatient, day-stay and inpatient investigations and treatment using the state of the art facilities of St Andrews Hospital. This includes minimally invasive and robotic surgery where this is indicated and appropriate. One of the five specialists is always on call for the patients of the practice. Your surgery will be carried out by the surgeon to whom you have been referred, often assisted by one of the other surgeons from the practice, and your post-operative care coordinated by your surgeon. It is likely that some of your care will be provided by one of the other surgeons from the practice as we all work closely in a collegiate team environment. When your chosen doctor is away or not available, you will be looked after by the designated on-call colorectal specialist who has full access to all the necessary information and services to properly care for you. If you would like to meet the other surgeons prior to your surgery or if you have any other questions or concerns regarding these arrangements please discuss this with your surgeon or the reception staff.

Emergency appointments are always available, and positive results from the National Bowel Cancer Screening Program are dealt with promptly with expedited consultation and colonoscopy. Uninsured patients can be cared for at the Royal Adelaide Hospital, while insured and uninsured country patients are cared for at Naracoorte, Bordertown, Mt Barker and Stirling hospitals.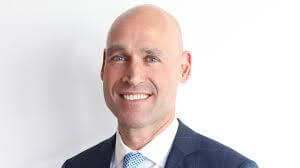 Details
Last Updated

12/Nov/2023

Contact

Dr Matthew Lawrence

Email

Phone

(08) 8232 9115

Website

Address

Level 2 321 South Tce, Adelaide SA 5000